Welcome to the Parkview High School Technical Theatre Pages. This site is dedicated to the techies whose works go unnoticed. You will find profiles and pictures of techies at work. For the Parkview Performing Arts upcoming show schedules, information and performance photographs, visit the Parkview High School Theatre Department Web Page, designed by Robert Blasko.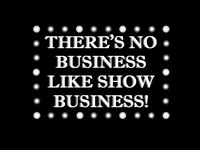 The 2002 Parkview Performing Arts Awards Banquet
Technical Award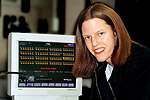 "College Bound"
Check out where Kathleen is going to school.

Email me with questions or comments: jim@jtownley.com.
2001 - 2002
Parkview Season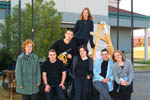 Click on picture to see
" The Fantasticks " Crew Page
at the AAAAA Region One Act Competition.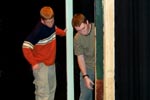 Click on picture to see
Set Building for
"The Coarse
Acting Show"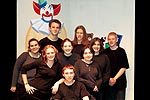 "Babes in Toyland"
Crew Photos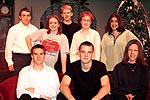 "The Man
Who Came
to Dinner "
Crew Photos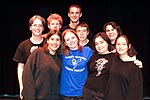 "The Music Man"
Crew Photos
"The Fantasticks "
Crew Photos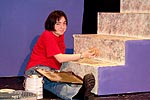 "The Sound
of Music"
Crew Photos
"Much Ado
About Nothing"
Crew Photos